WeTravel's Engineering Internship Program
Join our Engineering Internship Program and learn from the best in the industry.
Duration: 3-12 months, if technical requirements are met opportunity to join WeTravel's Engineering team after Internship

Remote or in-person in Amsterdam or Baku office

Five full-time positions per cohort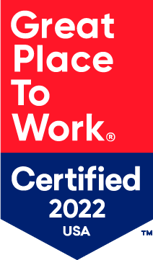 As an intern, you require no previous tech experience to join the team. You'll be selecting a track for training and contributing, working alongside a WeTravel partner to develop your skillset. Available tracks are:
Once you select the track, you will be assigned a "partner" who will familiarize you with the organization, provide assignments, develop a learning program and serve as the "contact" person for questions. Together, with your partner, you'll get a comprehensive understanding of Engineering and, excitingly, work on a project throughout the Internship duration to be implemented into WeTravel's SaaS. The intern projects will be determined based on the experience, skills, and interests.
Each project will:
be based on the real-world business cases
have clear objectives and key results to track progress
be aimed to be used on production by our customers
No experience needed, but nice to have an understanding of general purpose programming languages (e.g., Ruby, Java, C/C++, Python, JavaScript, Go, etc.)

Fundamental algorithms and data structures skills

Analytical thinking and problem-solving skills

Excellent communication skills (written and spoken)

Keen interest in learning and a dedication to develop one's self
Diversity As A Starting Point
Our mission to empower travel businesses starts within. We believe we succeed when our team feels empowered, too. With staff working from five continents, representing nearly 20 nationalities and nearly 50% identifying as women, we open our doors to a welcoming and inclusive space that encourages fresh perspectives and empowers your ideas.
Meet WeTravel's Backend Developer Nubar Khalidova
For WeTravel – and Nubar Khalidova – the business's recovery strategy hinges on hiring a diverse global engineering team to match the business's nearly 50/50 gender split in all departments. So, I spoke to her about what's next for the business and why she believes that an equitable workforce is a strong workforce.
Are you a values-led individual who cares about people? Do you want to contribute to a rapidly-scaling company that encourages your values to lead your business strategy? Looking to add your experience to an international team that sits in five of the world's continents? Then this is the place for you to bring you to WeTravel - we need you!