We Are Who You Are
Our mission to empower travel businesses starts within. We believe we succeed when our team feels empowered, too. With staff working from five continents--representing nearly 40 nationalities and more than 50% identifying as women--we fundamentally believe in creating an inclusive culture that encourages fresh perspectives and empowers your ideas.

As WeTravel grows, we will continue to evolve our DEI practices to meet the highest-possible standards. With more than 25% of our team being parents, we offer paid parental leave; we value work-life balance with paid time off and unlimited sick and mental-health paid time off. Our team members get access to mental health apps and other perks to encourage healthy living. Our People team constantly reviews our policies to ensure we're meeting our team's needs -- at all times.
Where We Are
When WeTravel was founded, our Co Founders hailed from three countries: Switzerland, Azerbaijan and Indonesia. As we grow, our team members now represent more than 40 countries from the Philippines to Brazil to Canada.

Where we are makes up who we are; we bring our culture, experiences and background into the work we do, every day.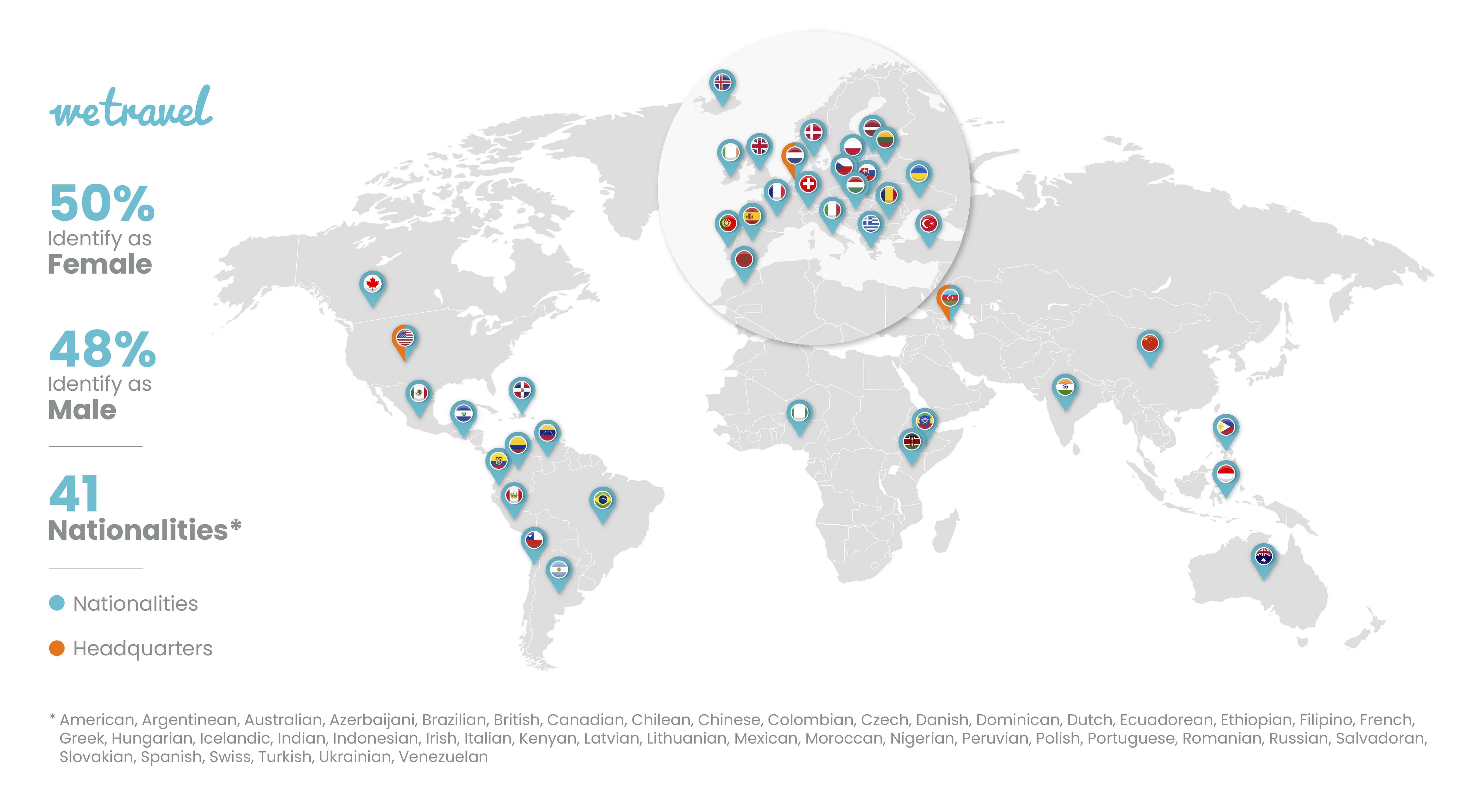 Great Place to Work Certified, April 2023 - April 2024
WeTravel is Great Place to Work certified, externally verifying our business's commitment to value our People. The verification holds us accountable for how we treat each team member, ensuring we create a safe and equitable workplace.

We're thankful for our incredible team and proud to be a Great Place to Work - for them.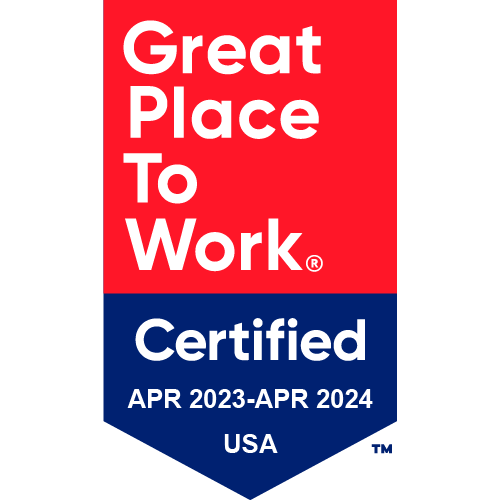 We Are Our Values
Adding to our team will increase the opportunity we have to further help businesses see their potential, with our values inspiring their (and your) work
There's a solution for everything
We lead with a solution-first approach to our business. We work by collaborating, empowering ideas, and conversing because we believe there is always a solution.
Resourceful, through and through
While the business has grown and the office has gone from one room to all over the world, we value resourcefulness and we encourage our staff to be creative and think big!
An honest approach
We want you to be honest, all the time: it's how we build genuine connections with our team and customers, it's how we learn and it's how we grow.
Always be respectful
We believe our team should feel empowered, which is why we create a welcoming and inclusive environment that thrives on each person's perspectives, ideas and life experiences.